Yesterday evening...
...I went out to put in the chickens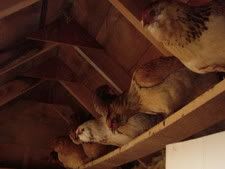 and then headed down to the pond to feed the swan. When I got to the top of the hill I saw a strange animal swimming in the pond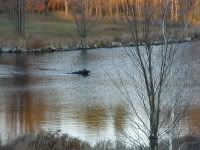 which then emerged on the bank near me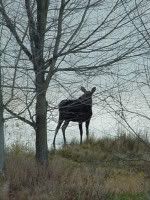 a moose! So glad I had my camera! When she saw me she took off and I went on down to feed the swan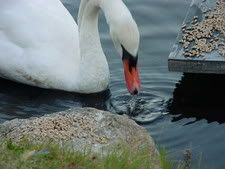 On the way back I took some pictures of the Village, since I promised to when I first moved here and hadn't gotten around to it -- it was a lovely evening!