Spring Yellows
There are so many things growing and in bloom it is hard to keep up! The daffodils are out in full, the forsythia is noticeably yellower today than yesterday, but still mostly buds. Also, dandelions! The bats are out, Sunday night I heard a woodcock out by the garden, and there are painted turtles galore sunning themselves down by the pond.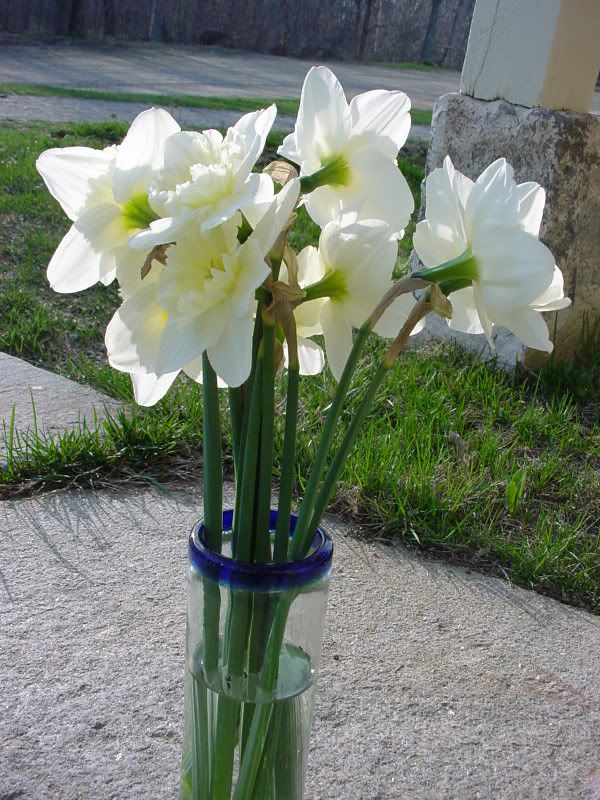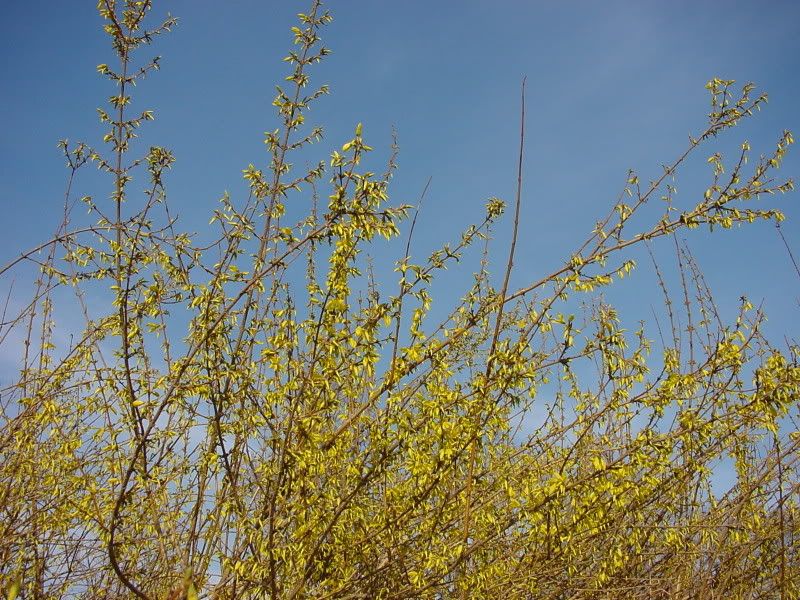 Projects…I spent part of the weekend at Laura's house where we encouraged one another to quit procrastinating and get something done on our myriad projects. I got the top of my blue and brown quilt finished, though I am displeased with it…I had a hard time with the ease on the curves and it puckers. Perhaps when it is quilted it will behave better.
And we spend a considerable amount of time on the porch knitting, too. I finished the Gunnister Gloves for
PP
…they are washed and blocked, though the dye (cochineal) on one of them washed out more than the other, so it will have another bath before I turn them in.
Last night I made some cloth napkins in appropriate spring yellows and greens out of some fat quarters: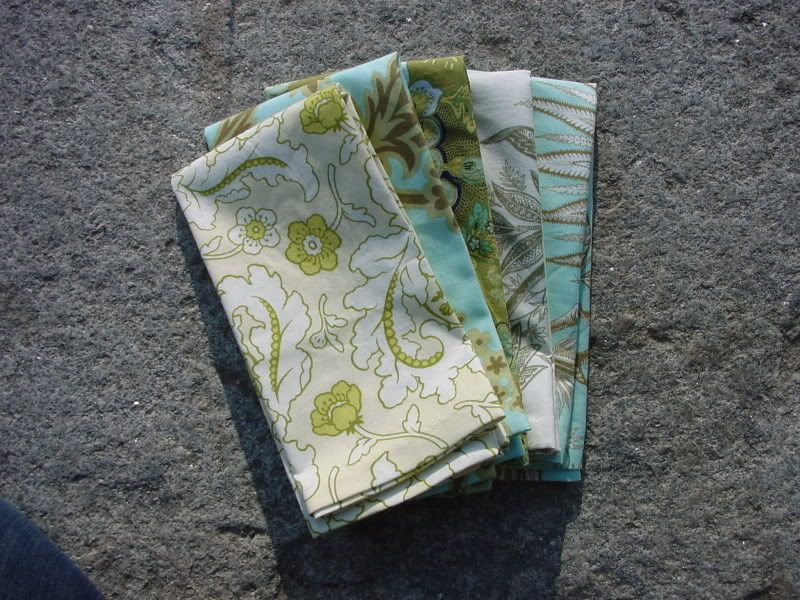 Oh, and I set up a hammock on my screened porch, so if anyone is looking for me between now and say, October, that is where I am likely to be!